…and their importance to content classification.
A critical step in defining a Brand Management, Web Content Management or Digital Asset Management strategy is to define the metadata and taxonomies that will support an organisation's goals for labelling and categorising assets and content.
Having worked with numerous clients to define such strategies, we've seen that it is very easy to confuse taxonomy and metadata, and how it applies to content. Often, it gets thrown into the 'too hard' basket and poorly managed, or worse, ignored.
However, I can't stress how important this is and it shouldn't be an afterthought. If you want to know how much money your organisation is losing not getting this right, check out our BAM & DAM ROI Calculator.
The simplest way to understand metadata and taxonomy is to look at content in terms of components (or content elements), as illustrated in the diagram below:
Now let's focus on how metadata and taxonomies get applied to these content components.
What is Metadata?
Metadata is information about content or an asset that provides structure, context or meaning. Beyond the basic filename, metadata is any sort of attribute or element that helps to define or describe a particular image, document, presentation or spreadsheet.
For example, iTunes uses metadata to display information to users about the song they are listening to. The metadata could include but not limited to:
Song Title
Artist Name
Album Title
Genre
Release Year
Copyright
File Type (e.g. MPEG audio file) etc.
There are three main types of metadata:
Structural: Defines the metadata elements that need to be collected; labels like Song Title, Artist Name, Album Title, Release Year, Genre etc. Defining these structural elements is typically based on a mix of organisational and system needs.
Descriptive: These values describe aspects specific to each content component, like the actual Song Title (i.e. Better Man), Artist Name (Pearl Jam), Album Title (Vitalogy), Genre (Rock) etc.
Administrative: Usually created automatically when content is entered into the CMS, these values are used to manage the asset or content. Administrative metadata includes things like Created Date, Author, ID Number, Encode or Media Type etc.
The following illustrates how they fit together:
What is Taxonomy?
Taxonomy is the science of classification according to a pre-determined system with the resulting catalog used to provide a conceptual framework for categorisation, analysis or information retrieval.
Taxonomies are different from metadata in that a taxonomy helps you to organise your content and assets into hierarchical relationships. Classifying content and assets in a taxonomy can make it far easier to search for or browse a Brand Asset Management or Web Content Management System when you're unsure exactly what you are looking for.
Common types of taxonomy include:
Term list: A standardised list of terms created to insure consistent tagging and indexing. Term lists provide a library of metadata values to pick from for elements like content type or format.
Hierarchies: Hierarchy defines the structural framework used to classify terms into parent/child or 'broad to narrow' relationships. Each level of a hierarchy is commonly referred to as a "category" and are specifically used to support layered groups of information. Hierarchies are often called a "taxonomy".
Thesauri: Thesauri typically addresses conceptual relationships between the content, such as equivalent terms (synonyms) and related (or associative) terms.
Using the music library example, a pre-determined taxonomy for categorising styles of music is: Genres. The 'Genre' taxonomy allows you to more easily categorise and find music by grouping music into musical styles (or themes):
For example:
Acoustic
Alternative
Blues
Electronic
Jazz
Hip Hop
Rock/Pop etc.
Defining and using a taxonomy offers additional benefits in that users of the system will be categorising content and assets using a controlled vocabulary (or language).
However, a few simple best practices should be followed when working to define a taxonomy vocabulary:
The taxonomy should have a logical hierarchy
It should be easy to understand by users in different divisions or departments
It should be media independent
Avoid acronyms or abbreviations, where possible
Should have a specific use
Should conform to other published taxonomy standards, when possible
Should not make other defined metadata redundant
Should not nest further than 5 levels, if possible.
In Conclusion
In simple terms, a taxonomy organises information, and metadata describes it.
For the taxonomy to be able to organise the information, terms need to be stored as metadata. It all works together to make the content searchable, recognisable and useful.
To learn how to apply a killer classification strategy to your assets and content, please contact the asset management experts at SYNRG.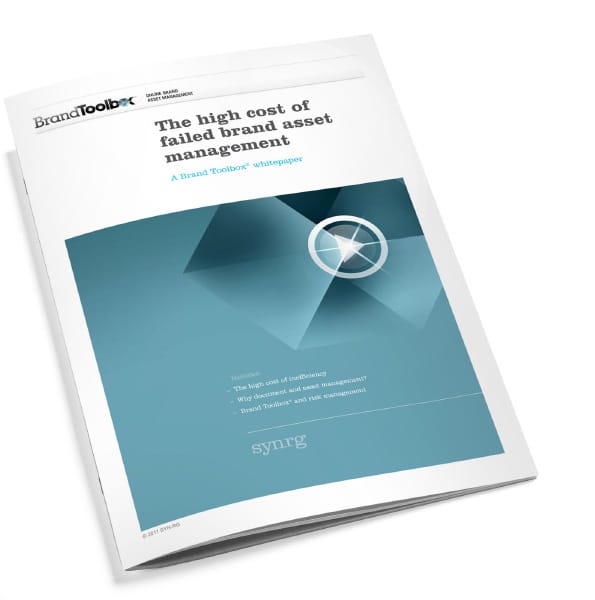 In the end, great metadata and taxonomy save you money! But don't just take our word for it, let our BAM & DAM ROI Calculator show you how.
28 November 2016