Covet's polished concrete overlay system is a truly unique product.
The interactive, CODi, allows architects to specify concrete overlays in a choice of 16 base colours matched to 18 different aggregate selections – in 2 stone sizes (3mm or 6mm). That's a staggering 576 different concrete combinations.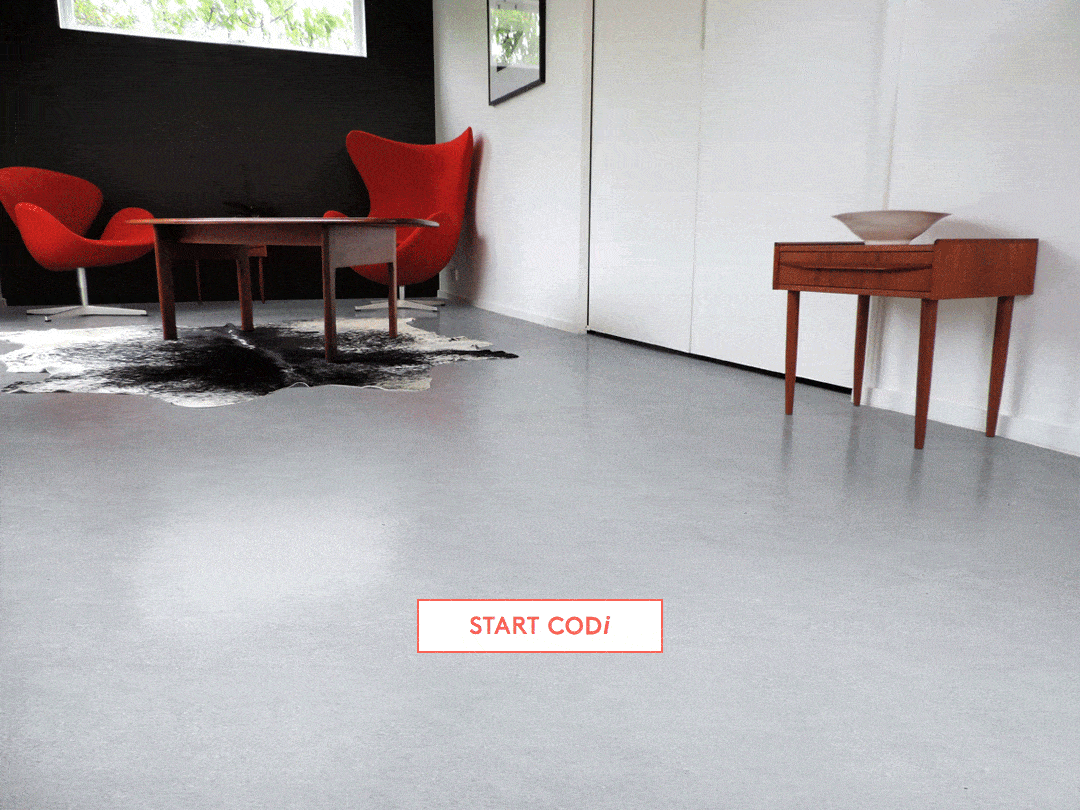 Background
Prior to the online interactive, an architect needed to request actual concrete samples. There was no other way for them to see their chosen base concrete colour mixed to the chosen aggregate (stone).
This required a massive amount of work, time and money (at Covet's expense) to physically create all these concrete samples, as architects often requested multiple concrete/aggregate sample combinations.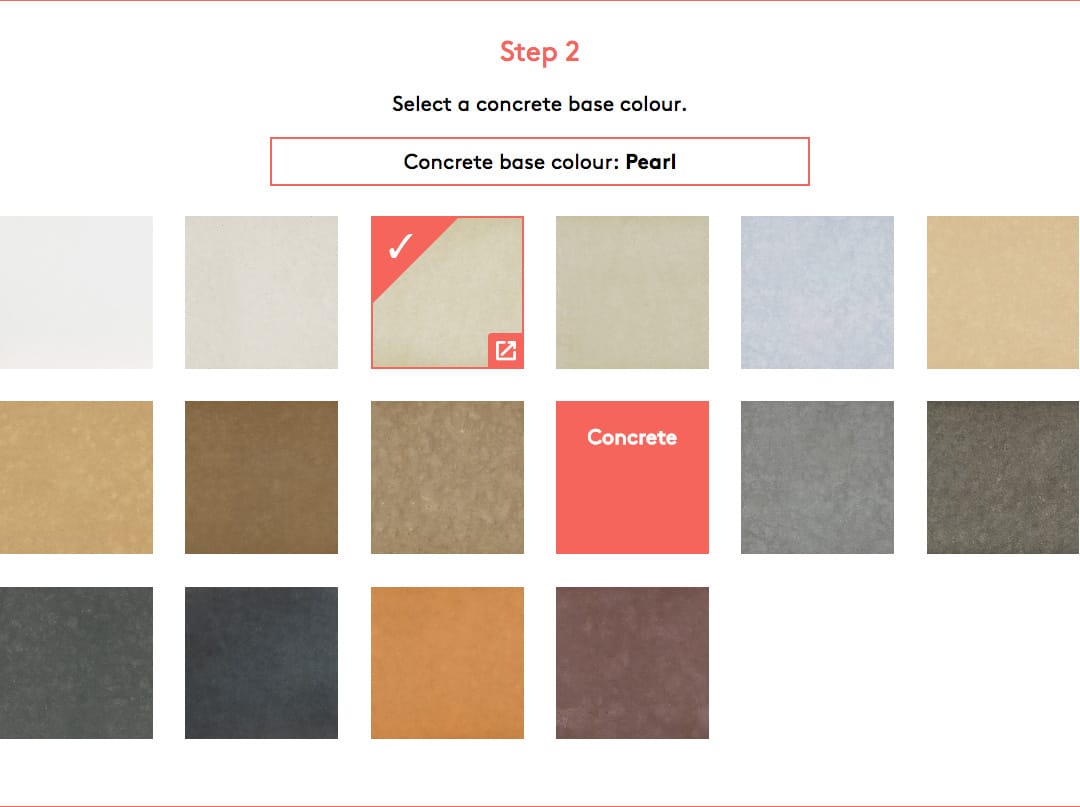 Brief
synrg cleverly coined the name, CODi, the online Concrete Overlay Designer interactive.
CODi allows architects to experiment with multiple concrete/aggregate combinations, and make an informed decision before requesting samples. It was created to help architects eliminate choices that simply didn't look aesthetically pleasing or didn't fit in with the architecture style they were creating.
This reduced the quantity of samples required on each project from 15–20 different samples down to 1 or 2.
It has saved the client a staggering amount of money in resources and materials.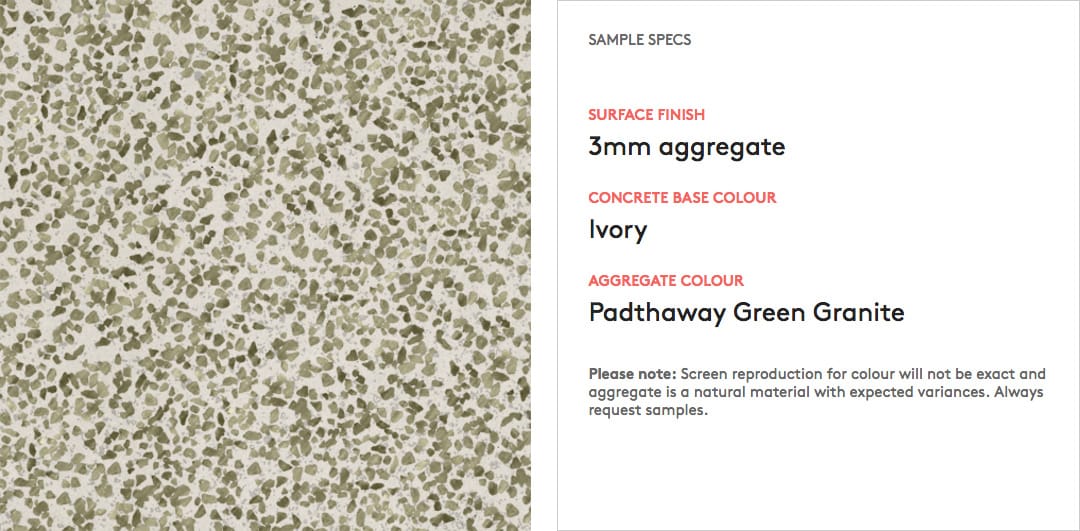 Technology
We photographed each of the 18 aggregate (stone) options against a green screen background and contoured out the negative space.
Depending on the surface finish, the interactive overlays the aggregate onto the chosen base concrete colour and produces a visual swatch for printing. It also applies the selected surface combination to a real world interior location.
CODi utilises Responsive Web Design and jQuery JavaScript technology to deliver the final creation.
We just love it and so does the client.
View the interactive on the cleint website:
www.covet.com.au/codi-designer
25 August 2016
View website