SHAPE has been transforming property for more than 25 years, however it was clear that their client facing website needed a transformation of its own.
Following an approach from the SHAPE marketing team to assist with SEO for the company website, synrg conducted a series of user workshops and stakeholder sessions. State managers and staff from the various SHAPE departments met to discuss opinions on the current website and to participate in usability testing and online questionnaires. The results of these sessions formed the basis for the proposed new SHAPE website.
After our own competitor and industry analysis, synrg scoped the new website and provided a final project definition. It included new online SEO and marketing strategies, as well as recommending the appropriate technology and Content Management Solution (CMS) to drive content.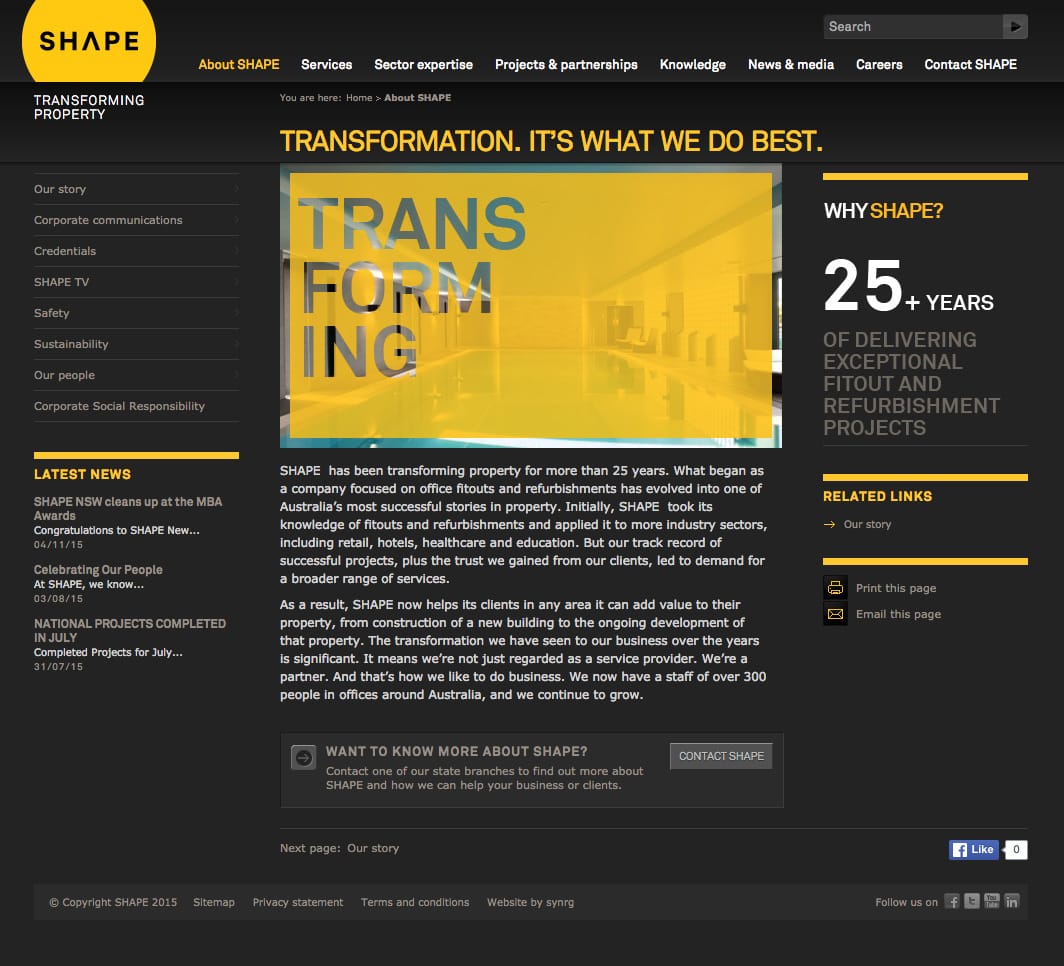 synrg worked closely with SHAPE to design a visually beautiful, imagery rich and compelling website design. Central to the solution was the integration of social media and lead-generation initiatives, including SEO link-building strategies, integration with an iMAP careers database, news, email marketing and YouTube video channel integration.
4 April 2011
We took our CMS and specially customised all sections to make content editing as simple as possible for the SHAPE team. We took no shortcuts building this solution and it is definitely not out-of-the-box. We are very proud of the end result.
Robert Godino
Director and Founder, synrg
View website