After creating a dynamic new brand identity, RMIT University chooses the Brand Toolbox Brand Asset Management (BAM) solution as the platform to inspire communication of the RMIT Brand.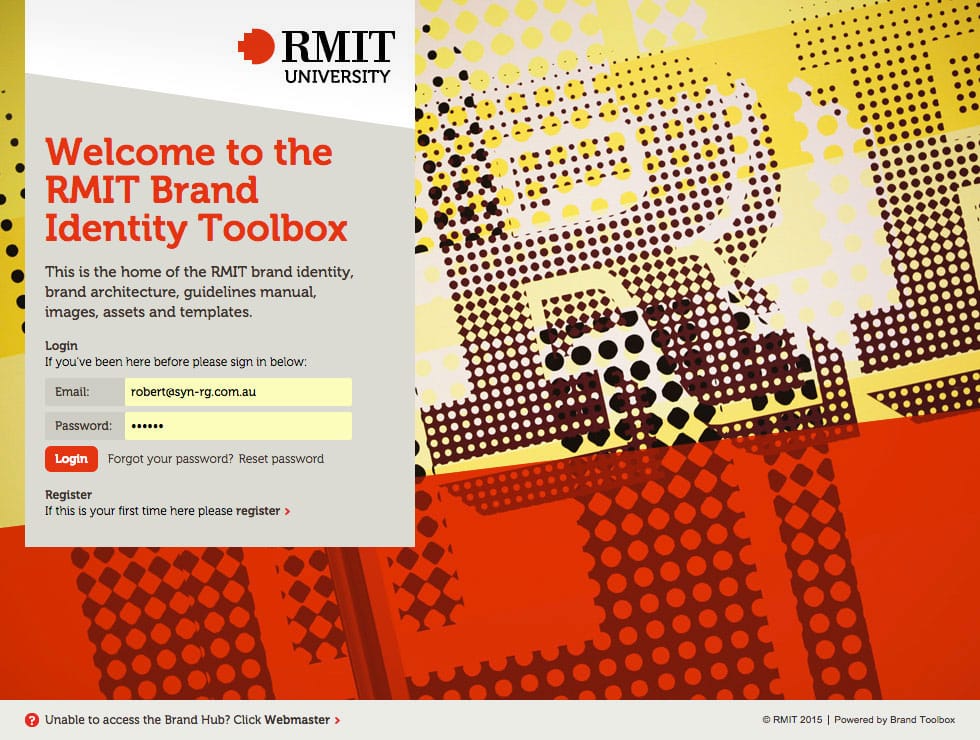 synrg was asked to deliver an easy-to-use content management solution (CMS) that allowed the client to create their own content, maintain their own document and asset libraries, and to provide their community with image assets via the searchable online image gallery.
The university now has a home for the RMIT brand identity, brand architecture, guidelines manual, images, assets and templates. And the result is one of the most stunning and visually rich Brand Toolbox solutions to date. We believe the images speak for themselves.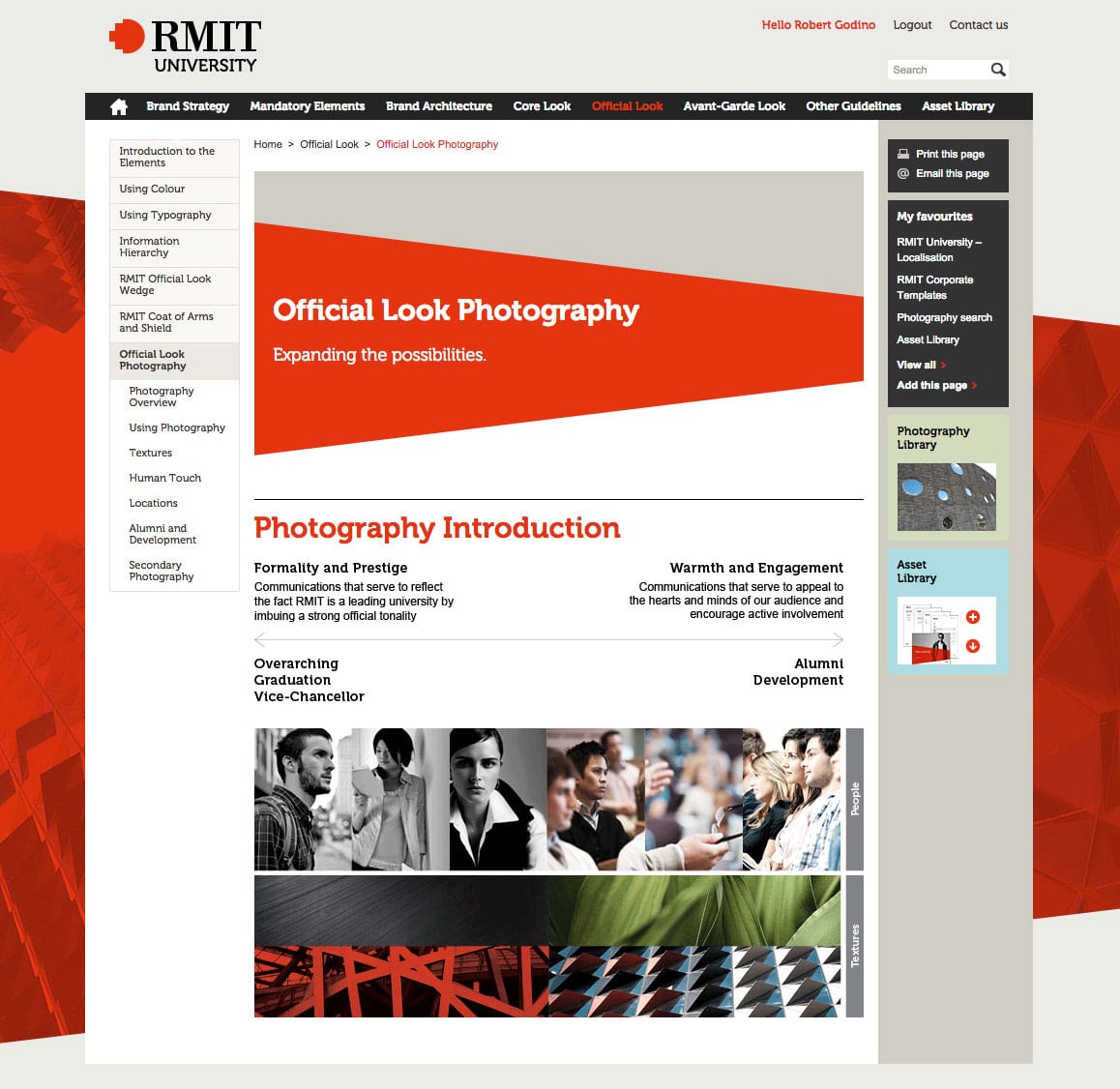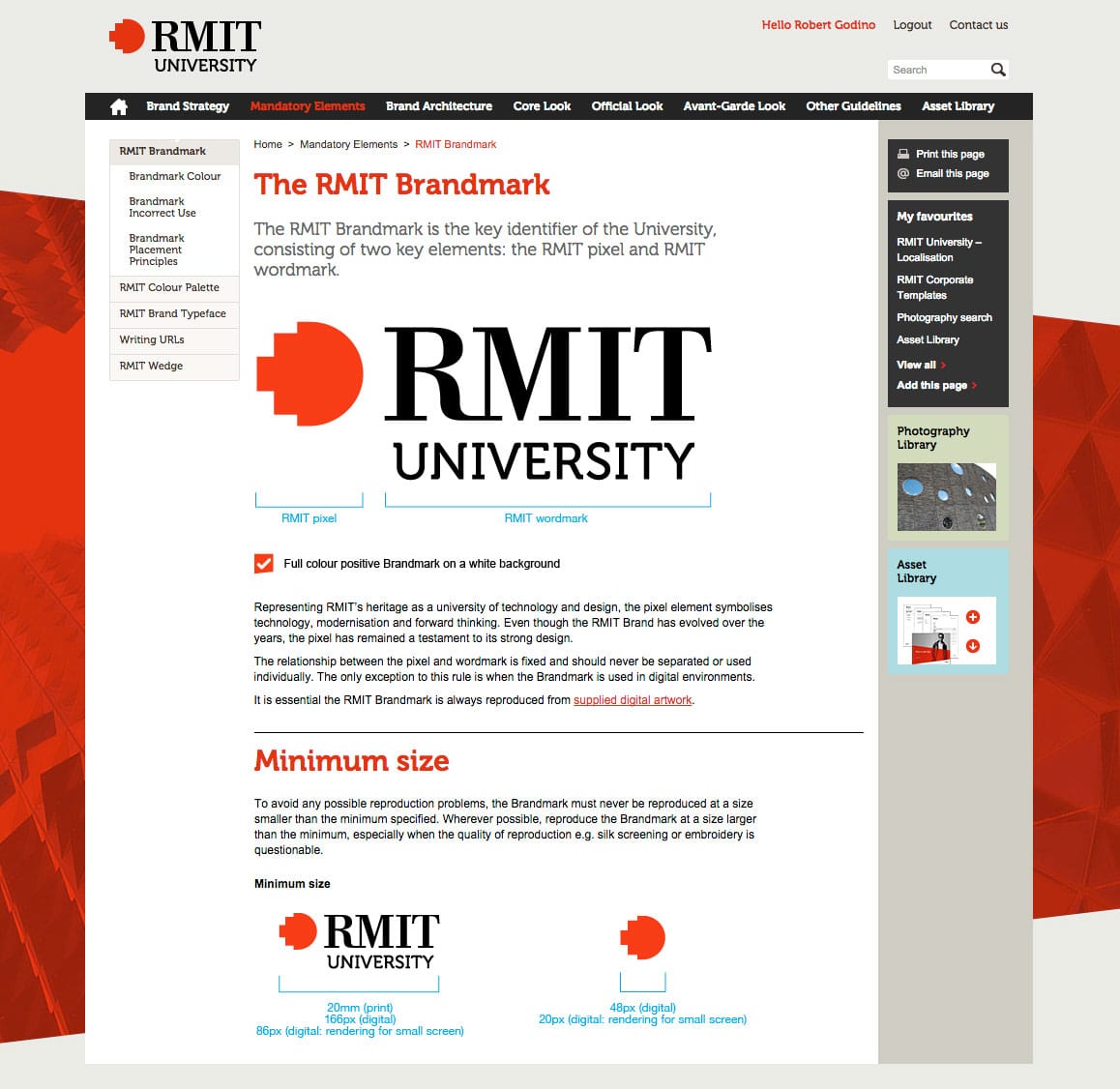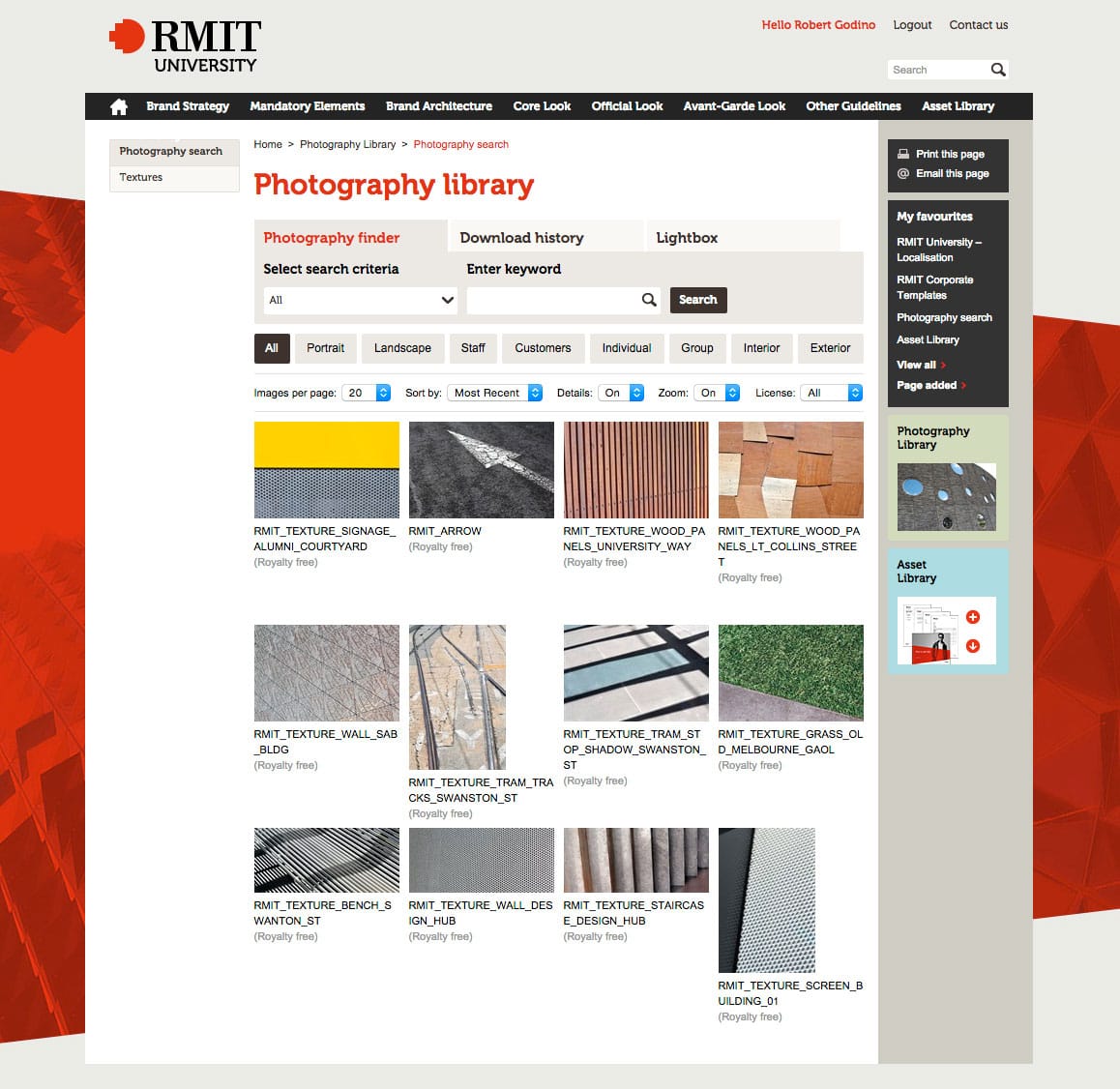 Due to the confidential nature of the information, we cannot display the entire site. However a personal demonstration can be arranged. Contact us to organise a demo.
12 December 2013